Inspired Communications LLC helps make it possible for your customers to say they received the greatest service ever from your business. We help you transform your business to a level of excellence that your customers deserve through leadership development, training and process improvement.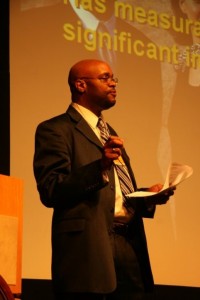 We work with your organization to develop a work culture where your staff considers each customer transaction as an opportunity to provide a transformational customer service experience that exceeds the customers' expectations. Our process is customized to your needs providing the tools to help your staff and leadership embrace the concept we call inspired service.
Inspired service is focused on connecting with each of your customers so deeply that they not only receive great service, but they have an exceptional customer service experience. When you make this type of connection with your customers they become brand champions telling others about the exceptional service your organization provides.
Kevin Thompson, CEO and owner of Inspired Communications LLC, is a Customer Service, Six Sigma Process Improvement Expert and Business Strategist. He leverages more than 25 years of experience in customer service, leadership and process improvement management, inspiring staff and leaders to optimal performance. Acknowledged for transforming a unionized staff of 50 with mediocre customer service skills to be the leading department for customer service in the organization, Kevin has demonstrated expertise that he wants to share with your organization.
A multi-award winning professional speaker Kevin has been honored by Toastmasters International (a communications and leadership club) as a distinguished communicator and leader. A district speech contest winner for two consecutive years in a pool of more than 5,000 people in New York and New Jersey, Kevin graduated from Rutgers University with a Masters in Public Administration, a Six Sigma Black Belt in process improvement, a member of the National Honor Society for Public Affairs & Administration, and an undergraduate degree from Tufts University. Kevin has the knowledge skills tools and expertise to help transform your organization to the highest level of customer service excellence. Complete the customer service contact form to discover how.